Secret Friend, Secret Boost of Confidence

Back to School season is upon us! Time for brand-new backpacks, fresh crayons and for some, a whole-new place to explore and people to meet... which can be really scary.
This is a picture from my first day of first grade with my sister and our family dog--denim overalls made a comeback people! Like all you moms out there, mine did this for every start of the school year. However, one picture is missing out of my collection and that is my first day of kindergarten.
Tears rushing down my face, my mom only had time to grab Kleenexes not the Kodak that year. My parents' hearts swelled I'm sure when they thought the tears were over my first departure into the real world from them, but soon were quickly deflated when they finally made out what I was saying through my sobs: my raggedy old stuffed lion was not on the roster and would not be allowed into the classroom.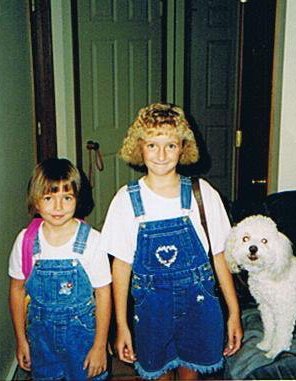 Such a tragedy is common among five-year olds. New place, new people, and you are forced to face it alone? Not any more!
When our founders at Cubcoats first came up with the idea, this was their initial thought: "a secret friend you can take anywhere." The "2-in-1 playable and wearable friend" came later, but this was the purpose our company was built on: confidence kids can wear!
Each of our Cubcoats is a character with a unique personality. Papo the Panda has a big heart, Tomo the Tiger loves sports, Pimm the Pup is curious! Our hope is that each child finds a character that resonates with them. They can play with them in Cub form, and when it's time to face the big world, the Cub can magically transform into a hoodie they can wear--and kids will wondrously feel like they are taking on the characteristics of their Cub.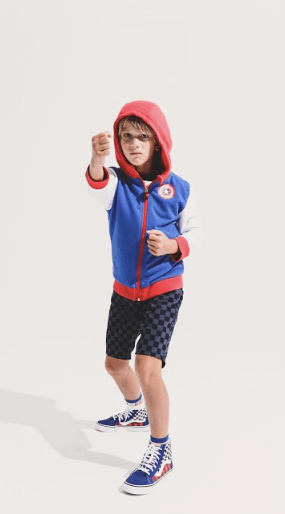 Walk into school with confidence with our new Marvel's Iron Man Cubcoat, find your inner strength with Marvel's Hulk, or take the lead of the class with Marvel's Captain America! Cubcoats are the only stuffie allowed in school because they are hidden away right in the hood.
Kids never have to feel alone on their first day of school anymore because Cubcoats has your back. Get ready to bring some secret confidence to the classroom this year!
Lindsey, on behalf of Team Cubcoats
Shop our favorite Back To School styles: