100,000 Masks Have Arrived & Are Shipping Out!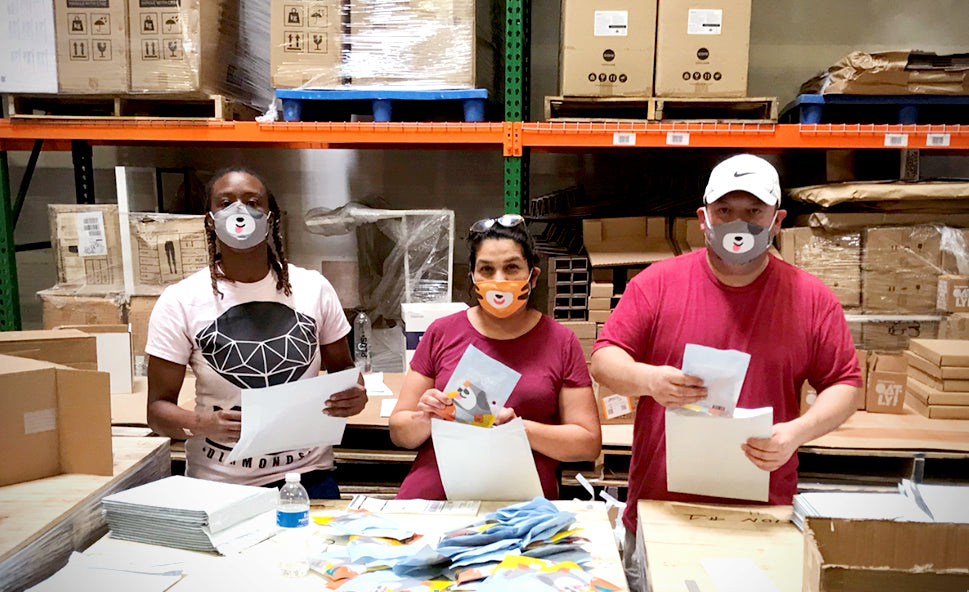 We want to start this blog post by sincerely apologizing to all of our customers who were and who are still waiting on your Cubcoats products to arrive. As a small company, we did not, and could not have predicted the enormous support that was headed our way. And we failed to estimate the various delays that we could encounter in our process. -- The good news is your masks are now at the warehouse and we are working around the clock to fulfill each and every order as fast as possible. We have now received over 100,000 face masks and have been shipping them every day since last week when they started arriving at the warehouse.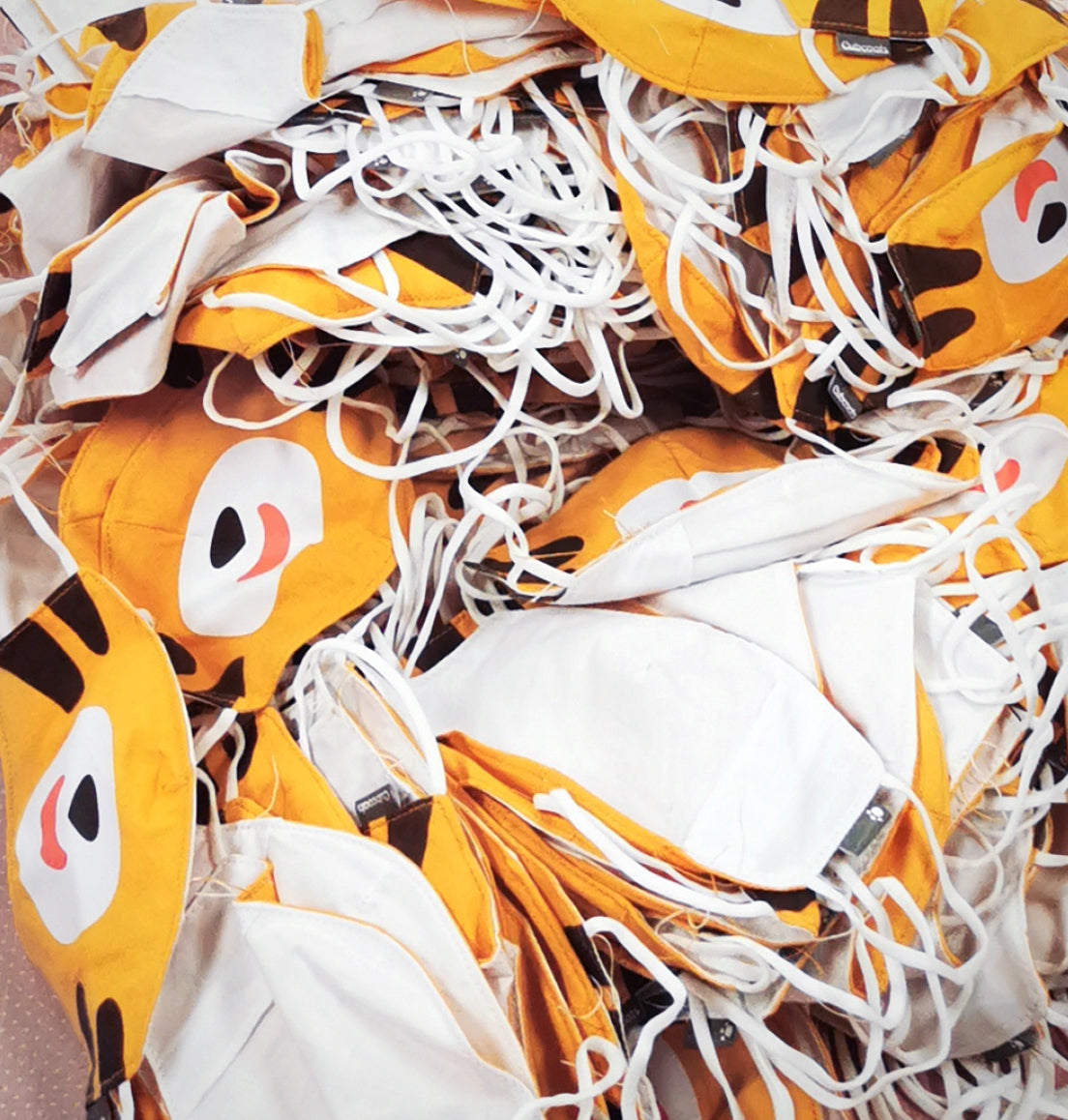 So far, a total of 31,544 masks have been sorted, packaged, and shipped out to you and your loved ones! Under normal conditions, our fulfillment partner is capable of fulfilling 100,000+ orders on a daily basis. Right now, we are doing everything we can to balance the health and safety of our warehouse partner's employees by social distancing, the labor shortage and also getting your orders out as fast as possible. We did not expect the labor shortage to impact us to the degree it has. At the current rate, we will have fulfilled all orders by early next week.
We sincerely apologize for the delays that this has caused and we understand your frustrations (and we have taken a strong interest in hearing every single one of your voices and concerns). While we are continuously improving our fulfilment solutions, we would also like to express our appreciation for everyone that is helping with our fulfillment needs. The folks behind the scenes are working 12 hours a day, 7 days a week to ship out your orders.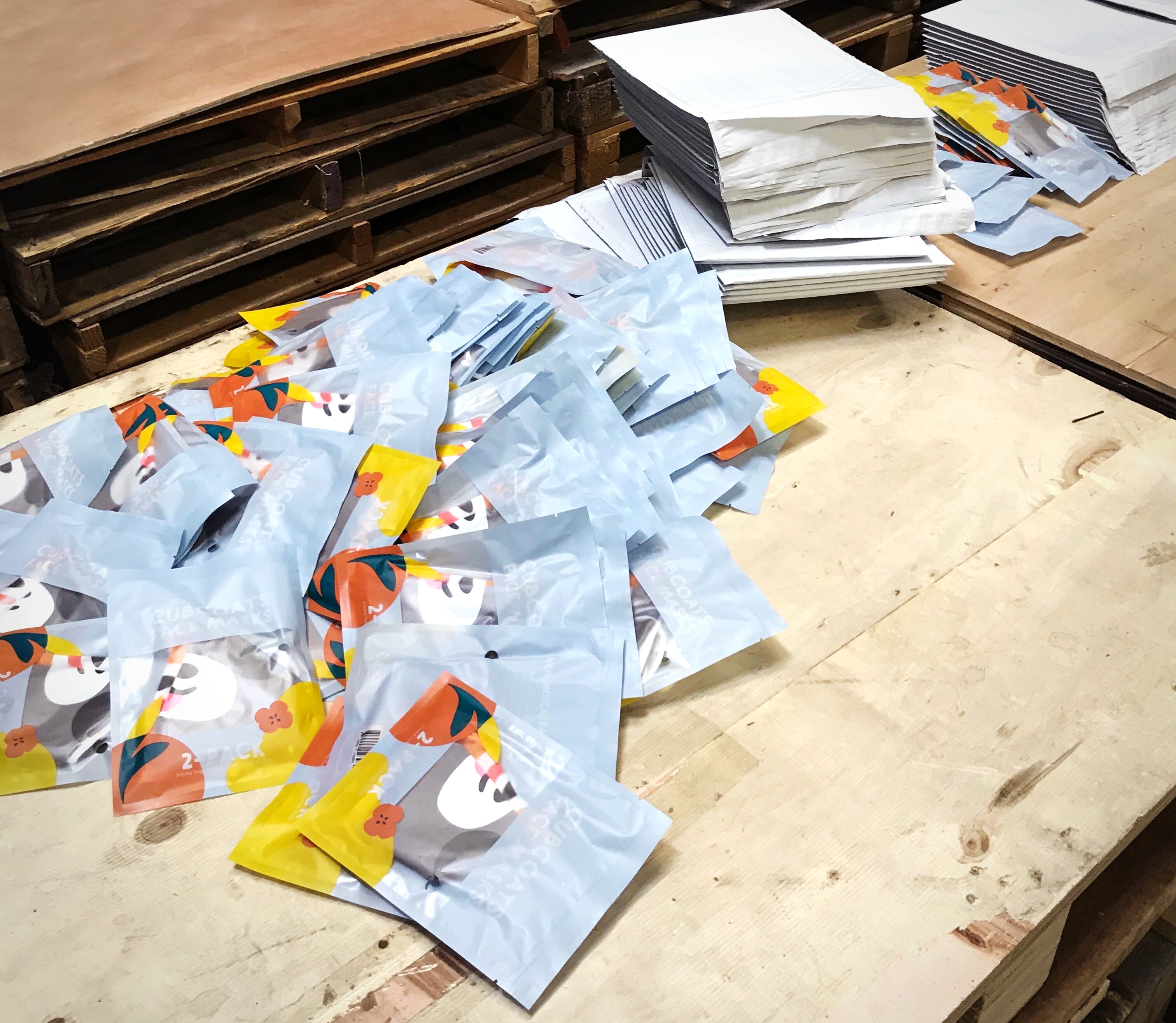 In terms of responding to your questions and comments, we are sorry we have been behind. Nothing is more important than our customers' happiness and satisfaction. It broke our little Cub hearts when we saw that we had disappointed our customers during this time. This week we are welcoming five new customer service members to our team so we can respond to you much faster. Thank you for your patience as our team gets through your requests as quickly as we can.
These are such uncertain and difficult times, and not having access to an essential product like a mask should not be added to your list of worries. Please know that the Cubcoats team is working non stop behind the scenes to deliver your masks as soon as possible. We will continue to be open and transparent. And we'll make sure to keep you up-to-date.
At the end of this blog we would like to talk a little bit more about our Feeding America initiative. With the school and many companies being closed and millions of people losing their jobs. It's needed more than ever for us to support our communities and donate to those in need. For those of you asking if they can donate additional resources to Feeding America (besides your mask purchase) and for those of you who prefer to donate directly, here is the donation link:
Thank you for putting your trust in us and thank you for your understanding.
Stay safe,
Sincerely,
The Cubcoats Team